Education
Michael M.Mus., BA(Hons.) has a Master of Music degree in classical guitar performance, as well as a Bachelor's Degree with Honours in music.

He is currently researching his PhD in the Ergonomics and Physiology of Playing Classical Guitar.
Performances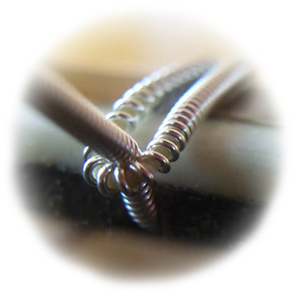 Michael has played at numerous weddings, wedding anniversaries, corporate events and dinners. He has also performed on national television and radio and given solo recitals at prestigious venues such as:
- Palais du Tau (France);
- The Archbishop's Palace (England);
- Cathedrals in Rheims (France), Canterbury and Ely;
Mykl has played for guitar societies as well as festivals, including:
- Walthamstow Village Festival.
- Aberystwyth Music Fest (Wales);
- St. Gilgen Summer Festival (Austria);
- Canterbury Festival & Sounds New (in which he appeared as Composer-in-Residence);
Notable audience members include:
- George Carey;
- Rowan Williams;
- Nick Faldo's parents;
- The manager of the Bank of England;
- Sir Peter Maxwell Davies.
Awards
During his postgraduate performance studies Michael was awarded the Larissa Lovelock Memorial Scholarship at Canterbury Christ Church University. He also won the Canterbury Festival Composer's Prize 2001.

He has given many recitals for the charity organisation Music in Hospitals but is now concentrating on playing at weddings, dinners and corporate events.